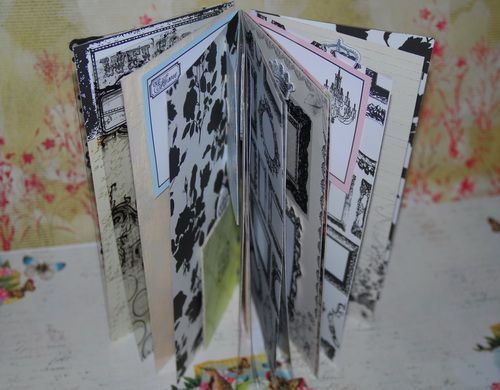 This wonderful album you receive like in the picture!
Size 6x12
Coverage is clear acrylic.
Album contains 2 covers, 18 sheets, 8 different envelopes.

Album includes:
Prima and Theresa Collins papers
Hambly Screen Prints transparent
Prima, Theresa Collins and Hambly embellishments
7Gypsies envelopes.

Everything is altered and embellished. I used a lot of stamps.